JAN 3 - APR 30 BREMNER BENEDICT - HIDDEN WATERS/ DESSERT SPRINGS, AN UNCERTAIN FUTURE
In this exhibition, Benedict combines beautiful delicate landscapes of the West American Deserts, with research that shows the hard truth about humanity's failure to protect these ecosystems. Benedict's mission is to bring light to the deteriation of the natural springs and deserts of western America. Florida Museum of Photographic Arts. 12-5pm. 813-221-2222 FMOPA.org
JAN 11 - MAY 6 WILD KRATTS®: CREATURE POWER®!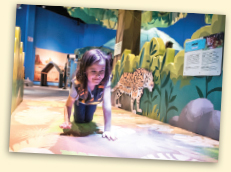 An extraordinary adventure awaits! Diverse environments encourage children and families to explore animals and their habitats, as well as creature adventures to engage visitors in wide-ranging STEM experiences. Take on missions and challenges centered around the lives of animals and the creature powers they possess. Glazer Children's Museum. 10-5pm. 813-443-3861 GlazerMuseum.org
FEB 5 - MAY 31 NOELLE MASON - X-RAY VISION VS. INVISIBILITY
Mason's aims to highlight the important of x-ray, infrared, and thermal emission radiometer imaging alienate and dehumanize the human beings. In Mason's process of transforming these mand-made images, she separates them from their screen, gives them body and space, to be viewed as objects of contemplation outside of their original dehumanizing context. Florida Museum of Photographic Arts. 12-5pm. 813-221-2222 FMOPA.org
MAR 19 - DEC 23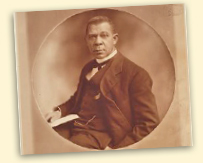 "WHEN THE TRAIN COMES ALONG": BOOKER T. WASHINGTON AT THE TAMPA BAY CASINO
This historically-rich exhibit examines and explores the significance and impact of Booker T. Washington's 1912 address in Tampa - a mostly forgotten chapter of local history. Highlighting the racial inequality of Tampa, "When the Train Comes Along" explores the broken relationships between races while highlighting Washington's influence on the lives of Black men and women in the city during the 1910's. Henry B Plant Museum. 11-11:30am. 813-254-1891 PlantMuseum.com
FEB 5 - MAY 31

TAMPA BAY LIGHTNING AT AMALIE ARENA
Come cheer on NHL Stanley Cup Champions, Tampa Bay's very own Tampa Bay Lightning! Don't miss the action when the Lightning take on NHL rivals on their home ice at Amalie Arena. Take in the sights, sounds, actions, excitement, and cheering fans as the Lightning compete to keep the Stanley Cup in Tampa Bay for another year. Amalie Arena. 813-301-2500 AmalieArena.com
APR 7-25 SHAKESPEARE'S HENRY V
Jobsite reboots Shakespeare for modern times, taking Henry's timeless tale and setting it to an original, blistering industrial score. High-def video transforms Shakespeare's work into a modern, mesmerizing spectacle of tension, nationalism and excitement. The Straz Center for Performing Arts. 9:30-1:30pm. 813-229-7827 StrazCenter.org StrazCenter.org
APR 21 FLORIDA CONVERSATIONS: BEHING-THE-SCENES LOOK AT CHINSEGUT HILL
Chinsegut Hill Historic Site in Hernando County has a human history that spans millennia. Florida's Native Americans, enslaved individuals, wealthy planters, 20th-century crusaders and more labored atop the Hill. Join museum curators and librarians for a look at the site's history and preservation efforts. Tampa Bay History Center. 6:30-7:30pm. 813-228-0097 TampaBayHistoryCenter.org
MAY 7-8 8 ON YOUR SIDE HEALTH & FITNESS EXPO
The Expo is FREE and open to the public and will offer the latest in sports apparel, as well as the latest in medical breakthroughs and information to help you take charge of your health. The Bay Area's leading health and fitness professionals will be on-hand and will help you learn how to make choices that are best for your health. Tampa Convention Center. May 7, 9am-9pm; May 8, 6am-3pm. 813-254-9307. RunGasparilla.com
MAY 9 MOTHER'S DAY
Our gift to all mothers is free admission to the Henry B. Plant Museum! Bring your mother to the Museum and let her escape to the former Tampa Bay Hotel. Moms will love exploring the building and grounds and make memories together! Henry B Plant Museum. 12-5pm. 813-254-1891 PlantMuseum.com
MAY 16 4th ANNUAL PRIDE MUSIC AND ART FESTIVAL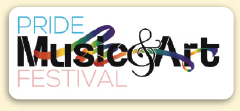 Tampa Bay Pride Band's very own Tampa Bay Symphonic Winds will take the stage performing "Affirmation." The Tampa Bay Symphonic Winds contribution to the 2021 Pride Music and Arts Festival is centered around a musical interpretation of the diversity of the band, the LGBTQIA+ Community, and the Tampa Bay Area itself. Tampa Cuban Club. Art Show: 1:30pm; Concert 4pm. 813-254-1891 TampaBayPrideBand.com
MAY 22 TAMPA PRIDE 2021 DIVERSITY PARADE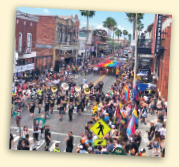 This annual Pride parade will once again will wind its way east from the corner of Nuccio Parkway and 7th Avenue, down 7th Avenue to 20th Street. Enjoy the parade from the historic "GaYbor District!" We'll be announcing the parade from Centro Ybor for more added excitement! Historic Ybor City. 4pm TampaBayPride.org
JUN 5-6 TAMPA BAY HOME SHOW
Come and check out the home improvement experts of Tampa Bay. Information exhibits, giveaways, door prizes and more will be available to guests. The latest trends in home improvement will be on display: from kitchens to baths to flooring to windows, pools, spas and more - the Tampa Bay Home Show has it all! Tampa Convention Center 10am-5pm. 813-274-8511. TampaGov.net
JUN 11-13 INK THE BAY
Artists, performers, and media professionals make Ink the Bay the premier spot for all things body art. Art, jewelry, live tattooing, and exhibits share art and tattooing with attendees in a fun and creative atmosphere. Local and national artist are on display sharing knowledge and artistry; you can even grab some new ink for yourself! 10am-7pm. 813-274-8511 InkTheBay.com
JUN 11-13 #IMOMSOHARD: MOM'S NIGHT OUT ROUND 2
Moms, best friends and funny ladies Kristin Hensley and Jen Smedley be onstage, in person, and ready to discuss the good, the bad and the funny about motherhood - with the help of a bottle of red wine. Event is 18+. The Straz Center for Performing Arts. 8pm. 813-229-7827 StrazCenter.org
JUL 23-25 METROCON - ANNUAL CONVENTION

Florida's largest anime convention, METROCON, visits Tampa Bay for another exhilarating year of exciting stage shows, unique vendors, exciting panelists, and interactive events throughout the weekend, including the world-famous Anime Human Chess Match. Tampa Convention Center. Fri-Sat 9am-7pm; Sun 9am-3pm. 813-229-7827 MetroConventions.com